Description
Temperature sensor adequate for mounting in a door of rubber mixer, suitable for measurement of rubber mix. Special narrowed tip enhances speed of sensor reaction to temperature change. Sensor tip is additionally covered with a protective layer that increases abrasion resistance. Inside the thermowell a flexible, mineral insulated measuring insert is included. It can be replaced without the need to disassemble the whole sensor.
Files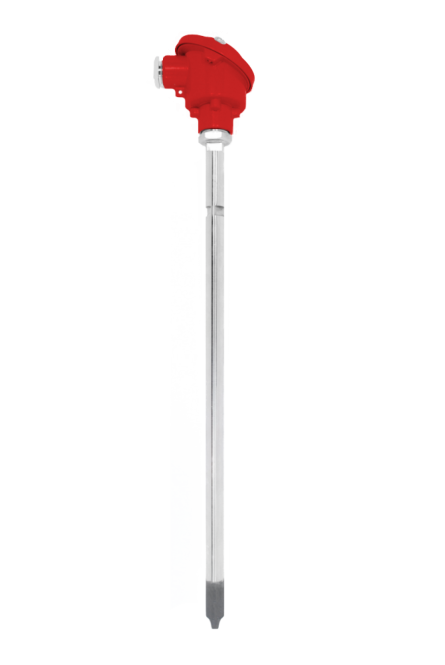 General Connection heads Cooperating devices Additional accessories Contact form
Temperatura range

Specification
sensing element: Pt100/Pt500/Pt1000 resistor or J, K, N, T thermocouple
process connection with G1/2 or M20x1,5 thread
connection head type BA IP55, - 40÷100ºC
sheath material: acid-resistant steel 1.4541
 temperature transmitter can be mounted in a connection head
measuring insert: pipe or mineral insulated version

Mounting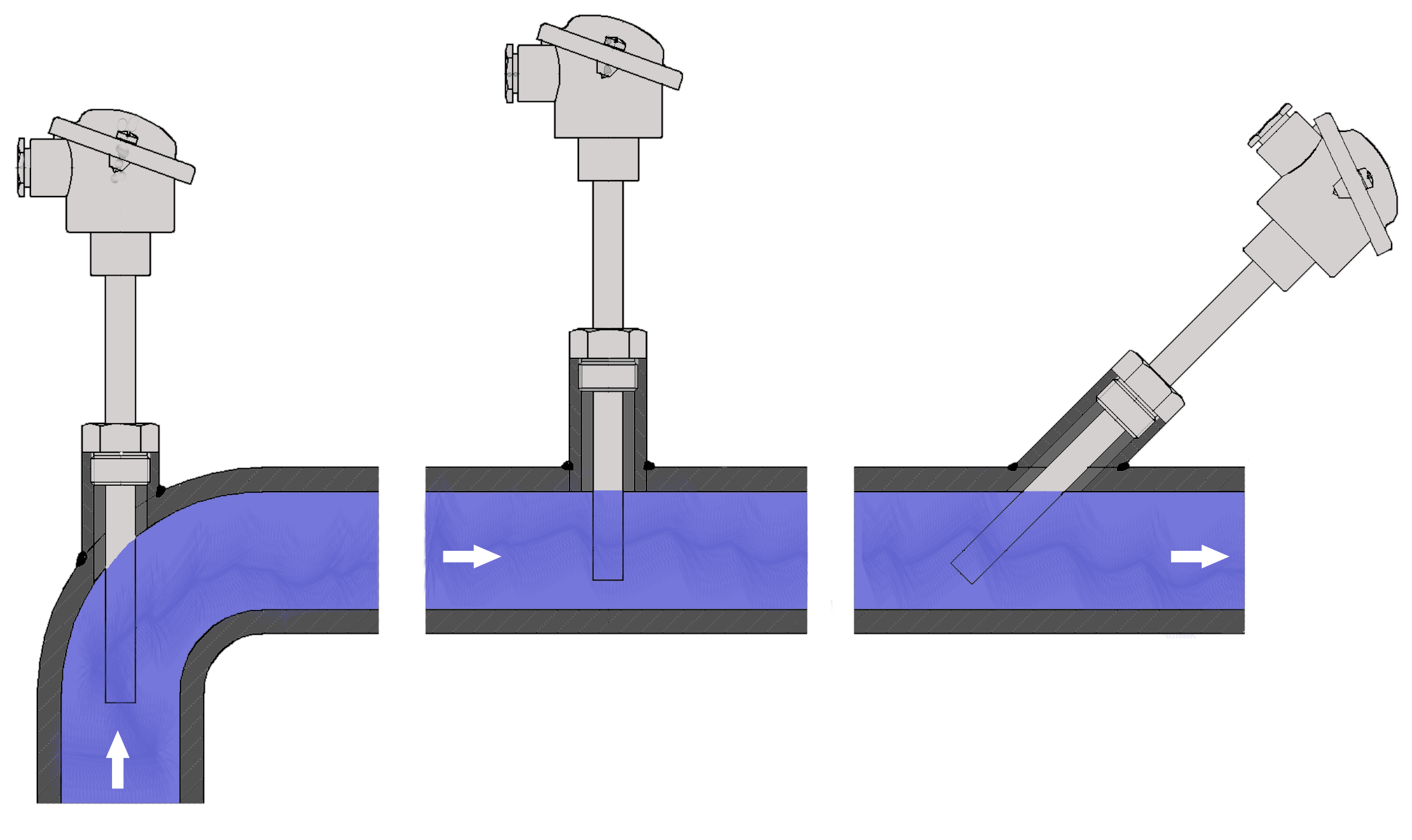 Connection head type BA in standard.

Possibility to mount the connection head of a different type.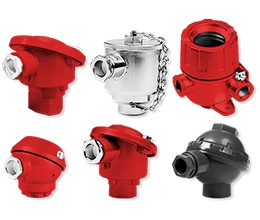 connection heads
Temperature sensors can cooperate with the devices registering parameters of the controlled process.
Some applications require the use of additional accessories suitable for their individual requirements.