Description
This sensor is suitable for temperature measurements of media with slow temperature changes. Thermowell made of heat-resistant or/and creep-resistant steel enables temperature measurement of e.g. burned  gases and exhaust gases in furnaces.
Files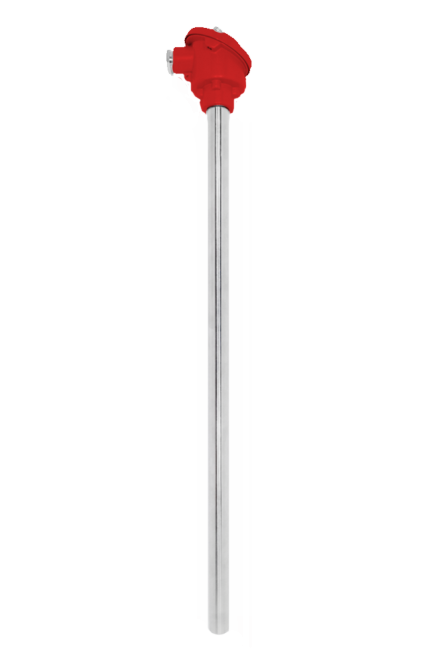 General Connection heads Cooperating devices Additional accessories Contact form
Temperatura range
-200÷700ºC         J

-40÷1150ºC         K

Specification
sensing element: J, K, N, T thermocouple
process connection with G1/2 or M20x1,5 thread
connection head type BA IP55, - 40÷100ºC
sheath material: acid-resistant steel 1.4541
 temperature transmitter can be mounted in a connection head
measuring insert: pipe or mineral insulated version

Mounting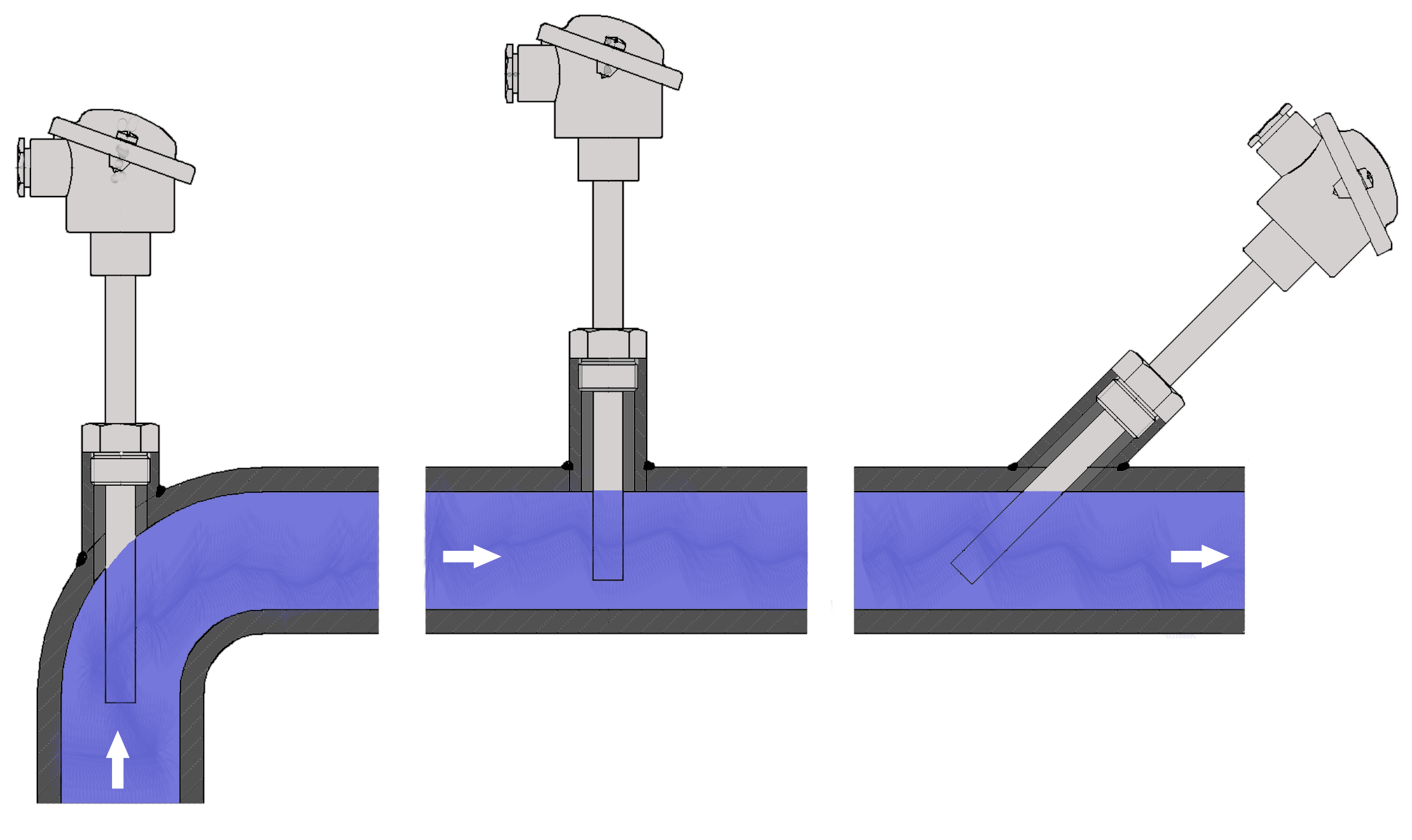 Connection head type BA in standard.

Possibility to mount the connection head of a different type.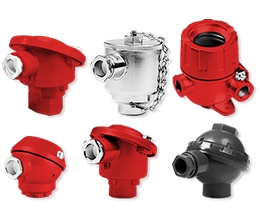 connection heads
Temperature sensors can cooperate with the controlling devices registering parameters of controlled process.
Some applications require the use of additional accessories suitable for their individual requirements.