Description
Sensor suitable for temperature measurement in district heating substations. Applicable also for temperature measurement of liquid and gaseous media in high pressure conditions. Sensor consists of resistor placed in the thin-walled acid-resistant sheath connected to flexible lead wire and rotary nut.
Files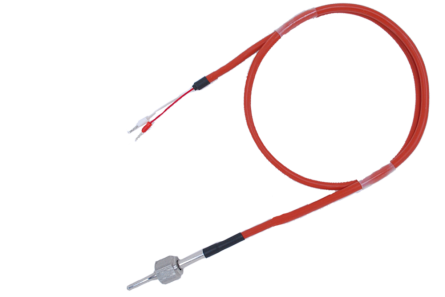 General Cooperating devices Cables Additional accessories Contact form
Temperature range

Specification
thread G⅛
stranded Cu wire 2x0,22 mm2 or 4x0,22 mm2 with double silicone insulation
material: stainless steel 1.4541
Temperature sensors can cooperate with the devices registering parameters of the controlled process.
Normally, sensor is made with fiberglass insulated lead wire and metallic braid.

There is a possibility to use lead wire of different type.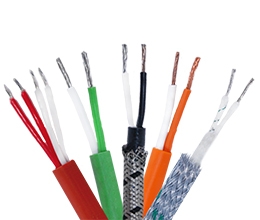 compensation cables
Some applications require the use of additional accessories suitable for their individual requirements.